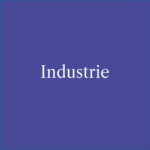 Combined with its outstanding resistance properties (chemical, electrical and mechanical), sapphire is a favourite of cutting-edge industries.
Composants techniques en saphir
Medical industries
Measurement and optics industries
Laser industries
Chemical industries
Optical properties combined with resistance to high temperatures make sapphire indispensable for laser technology. With its resistance to scratches, it is used for high-quality video applications, measurement and mobile devices.
The chemical industry appreciates sapphire for parts subjected to aggressive environments such as acid or bases, high pressures and high temperatures.
In wafer form, sapphire plays an important role in microelectronics as an insulator.
Because of its optical properties, high hardness and resistance to all chemicals, sapphire has many advantages for the medical industry.
For many years, the company has also diversified into the manufacture of solvent-free adhesives and protective varnishes. These ecofriendly, high-performance solutions are perfectly in line with our corporate policy and vision.
Thanks to solutions developed in-house, we are able to offer high-quality, competitive products that are sold worldwide.